2 tags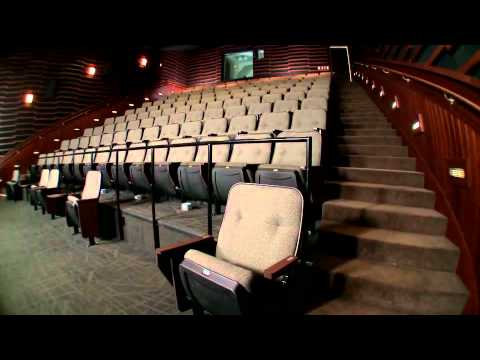 1 tag
Project Spotlight
University of Southern California, Institute for Creative Technologies The USC Institute for Creative Technologies is dedicated to developing simulation environments for military training and education. When USC decided to relocate ICT to a brand new LEED certified building, they worked with Spinitar to implement state of the art technology that was extremely functional for the end user and...
2 tags
Prepare Young Children for a Lifetime of Learning →
In honor of ISTE 2011 this week, check out this ebook from SMART technologies.
1 tag
Turnkey Solution Tuesday
3M Super Close Projection System scp716 This DLP Projector with 3M™ Vikuiti™ Super Close Projection technology can project the same size image from 40 inches the same way a conventional projector does from 10 feet away. Endless Combinations The SCP716 works with computers' DVD players' camcorders' document cameras/tablets and with most brands of interactive whiteboards to turn information and...
2 tags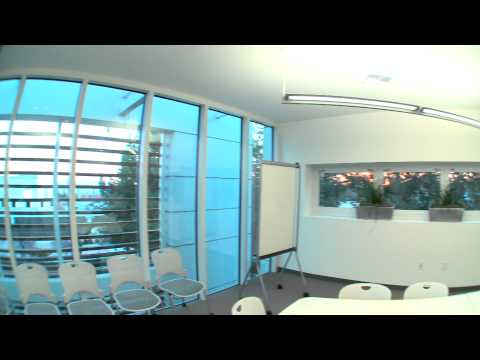 2 tags
New Blog Features-Talk to Us!
Do you have a question for us or know something you think we should? If you answered yes, then you'll love the new features we just added to the blog! You can now easily contact us using the new options, "Have a Question" or "Know something we should," located on the lefthand side of the blog. 
1 tag
Project Spotlight
St. Joseph Hospital Digital Signage St. Joseph Hospital, a premier Orange County, California medical facility regarded for its fine use of technology in patient care, chose Spinitar to implement one of the most unique digital signage applications seen within the healthcare industry. St. Joseph needed a way to centrally manage and disseminate real time patient tracking information for their...
2 tags
1 tag
Project Spotlight
The Frontier Project - LEED Platinum Facility Its purpose was to specifically showcase sustainable building practices and to assist in educating resident consumers, commercial builders, and sustainable advocates regarding the latest methods and technologies in water, energy and site conservation.The Frontier Project chose to integrate an audiovisual system that could communicate the various...
1 tag
Turnkey Solution Tuesday
  al2430-2ph New Classroom Security & Sound Reinforcement System The Atlas Learn AL2430 system is an in-classroom sound reinforcement solution designed for K-12 and higher education facilities or where a room constrained public address system is required. This complete audio package consists of amplifier/receiver, wireless microphones, and docking station. Together they enable teachers and...
2 tags
Project Spotlight - Voice & Data
University of California, Irvine University of California, Irvine Media Arts Building/Contemporary Arts Center is a state of the art five story, 59,492 square foot facility. It was constructed to house new types of technology-driven instruction, research and performance space. It features digital arts instruction labs, a motion capture studio, visual design studio, rehearsal halls, art gallery,...
Make the Switch (and dim it!)
Did you know that if every U.S. home replaced two (2) standard light switches with a dimmer, such as Lutron's Eco-dim switch, we could save $1.5 billion in electricity? Now imagine how much could be saved if every office did the same, considering lighting accounts for up to 40% of a commercial business's yearly electricity usage. After the installation of the Lutron Quantum light...
2 tags
Holiday Hours
We will be open Friday, 12/31, 8am-5pm pst and closed Monday, 1/3 in observance of the holiday. We will respond to any/all inquires on Tuesday, 1/4. Have a safe holiday!
2 tags
1 tag
1 tag
View Our December Newsletter! →
Click the above link to check out our December Newsletter. This month features articles on: Being green during the holiday season, 3D Technology with a recap of our "Solutions That Rock" Event, and a review of 2010 with a preview of 2011.
2 tags
                                              Holiday Savings! Call Gil or Cindy today to find out how much you can save on the Audix USB12-Professional Recording Microphone. The USB12 is a miniaturized USB condenser microphone used for recording voice and acoustic instruments directly into a computer. Known for its clarity, excellent transient response, SPL handling and ease of operation, the...
1 tag
2 tags
"Solutions That Rock Tour" Press Release →
Want to learn even more about Christie Digital and Spinitar's Co-hosted Exclusive 3D Event? Click out the link to view our press release on pitch engine.
1 tag
FREE Solutions That Rock Tour: presented by...
12/9, Thursday 9am-4pm Hilton Suites Anaheim/Orange, 400 N. State College Blvd. Orange, CA 92858 You're invited to go "backstage" as Christie and Spinitar's guest for a special hands-on demonstration of the newest and hottest products that are rockin the AV world! You'll have access to 4 VIP areas including: 3D Projection Area; M-Series Area; Christie E...
Turnkey Solution Tuesday
Christie MicroTilesTM take display technology into a new frontier. Built on proven DLP® technology and specifically designed for maximum image quality in high-ambient light environments, Christie MicroTiles are ideal for a wide range of demanding applications, including architectural elements, out-of-home advertising, command and control video walls, and event production. Leveraging the...
2 tags
Turnkey Solution Tuesday
Q-Sys from QSC Q-Sys is a complete integrated system platform that encompasses everything from the audio input to loudspeakers. Q-Sys provides all the audio routing, processing, control and monitoring necessary for any facility while maintaining the audio quality and reliability QSC has come to be known for. Designed specifically for the rigorous requirements of large-scale applications,...
3 tags
1 tag
AVSpin Charity Auction is Now OPEN!!! →
The auction is live and you only have until Friday, 3pm PST to get your bids in to help us raise funds for the Susan G. Komen Passionately Pink for the Cure!
2 tags
1 tag
The AVSpin Blog is Now Accepting Comments!
Make your opinion heard about any of the posts on our blog by leaving us a comment. To do so, simply click on the date (in the gray bar) at the top of a post to be taken to the comment page. This is also a great place to leave any questions you have about a post if you're not really the "pick up the phone and call" kind of person.
3 tags
2 tags
Watch
InfoComm's AV Week is almost here! Learn more about the AV Industry by viewing the video. AV Week is an international celebration of the AV industry. InfoComm International and its members sponsor workshops, presentations, career fairs and other events aroung the globe to spotlight the audiovisual industry and to recognize the AV professionals who manufacture, design and install AV...
2 tags
You Pick the Deals Poll! →
Help us pick which product deals to feature on our site for the month of November by taking our quick 5 second poll.
2 tags
1 tag
View Our October Newsletter! →
Click the link to check out our October Newsletter. This month features articles on: Smart Technologies, AV Week Silent Auction, QSC Q-Sys, Voice and Data Solutions
1 tag
AVSpin Get's a Blog!
Welcome! Hey there! You are a smart guy or gal! You've made the wise decision to check out AVSpin's new blog. Since we weren't able to contain all the great audiovisual information on our AV distribution warehouse site AVSpin or our Twitter page…we've decided to expand our reach with this nifty blog. It is sure to provide you with hours of non-stop enlightenment as you gain access to tons of...